Thai massage is a traditional therapy that combines acupressure, principles of Indian Ayurveda, and assisted yoga postures. It is based on various techniques, including deep tissue massage, joint stimulation, and pressure on trigger points (acupressure points).During a session, the therapist uses their hands, elbows, knees, and feet, engaging the entire body in the therapeutic process.

The history of Thai massage dates back 2500 years. Jivaka Komar Bhaccha, who lived in India between the 6th and 5th centuries BCE, is recognized as the precursor and master of this traditional massage practice. Accounts of Jivaka can be found in ancient Buddhist texts, where he is noted for his extraordinary medical skills, knowledge of herbal medicine, and for treating important figures of his time, including Buddha himself.

Over the centuries, Thai massage evolved, incorporating local practices and elements of Chinese medicine, particularly acupressure techniques. You can read more about the history of Thai massage here.

To obtain a license for practicing traditional Thai massage, one must complete a minimum of 800 hours of practical training, pass an examination, and register with the Thai Department of Public Health Ministry. The most renowned and well-known massage school in Thailand is Wat Po Temple, which has been a center for Thai medicine and massage for centuries. At May Thai Massage Studios, we exclusively employ the best massage therapists who have graduated from the Wat Po Temple massage school.
Who can benefit from Thai massage?
Thai massage works very well for people of all ages, even children as young as 4 years old.
What are the contraindications for Thai massage?
Contraindications for Thai massage include especially osteoporosis and other conditions associated with significant weakening of bone structures. Another significant contraindication for massage is pregnancy. Stimulating acupressure points on the feet during pregnancy can even lead to serious consequences such as miscarriage. The full list of contraindications for Thai massage can be found here
How often should one use Thai massage treatments?
If the purpose of the massage threapy is to alleviate back pain or promote overall body regeneration and improvement, the optimal approach is to have two or three Thai massage sessions per week. In the case of a relaxing Thai massage with oils or foot massage, there are no strict guidelines regarding the frequency of sessions.
Thai massage types
Thai massage has few variations, each with its unique features and benefits. Here are some of the most popular types of Thai massage:

Classic Thai Massage: This is a traditional form of massage that involves acupressure, deep pressure, and muscle stretching. It helps alleviate muscle tension, improve posture and body flexibility, as well as stimulate circulation. It provides a lasting feeling of relaxation. You can read more about the classic massage here

Oil Thai Massage: This variation of massage combines modified classic Thai techniques with the use of massage oil. With the help of long sweeping strokes, the nourishing components of the oil are gently massaged into the skin, inducing a state of deep relaxation, as well as firming and nourishing the skin. Oil Thai massage is used to calm nervous states and alleviate the negative effects of stressful situations.

In our salon, we also offer a more intense version of oil massage known as Sport Thai Massage, where we additionally incorporate deep tissue massage techniques and special menthol balms that can be beneficial for swelling and injuries. Sports massage complements strength training perfectly.

You can read more about the Thai oil massage here and more about Thai Sport massage here

Thai Hot Oil Massage The massage technique does not significantly differ from that used in traditional oil massage, but the application of warm oils during the massage provides an even deeper relaxation effect. The warmth emitted by the heated oil accelerates the penetration of active nourishing ingredients deep into the skin and naturally restores the body's energy balance.

Depending on preferences and the expected therapeutic effect, we offer a selection of essential oils that you can read more about here

Thai Foot Massage: This massage, also known as reflexology, focuses on the legs and feet. Oil techniques and carefully selected nurturing balms are utilized here. During the massage, specific points on the foot are pressed, which according to the philosophy correspond to various internal organs of the human body. It excellently alleviates the sensation of "heavy legs" and works to reduce tension, stimulate internal organs, and provide an overall sense of relief. You can read more about the Thai Foot massage here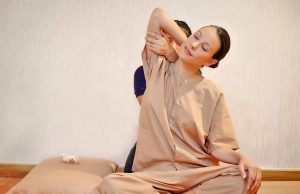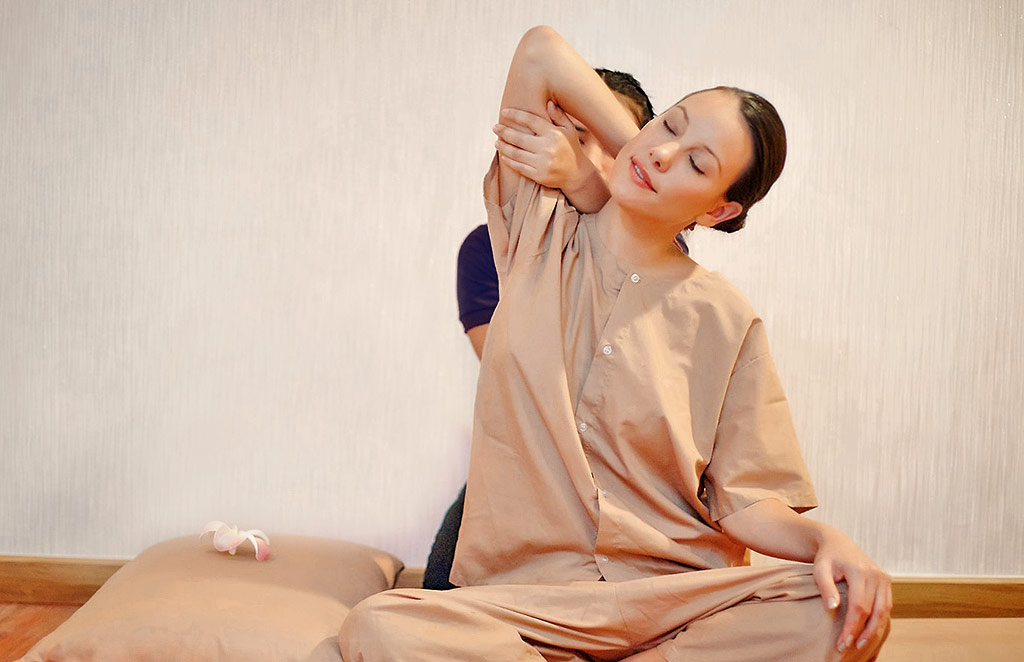 Traditional Thai Classic Massage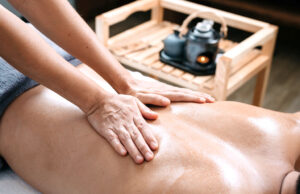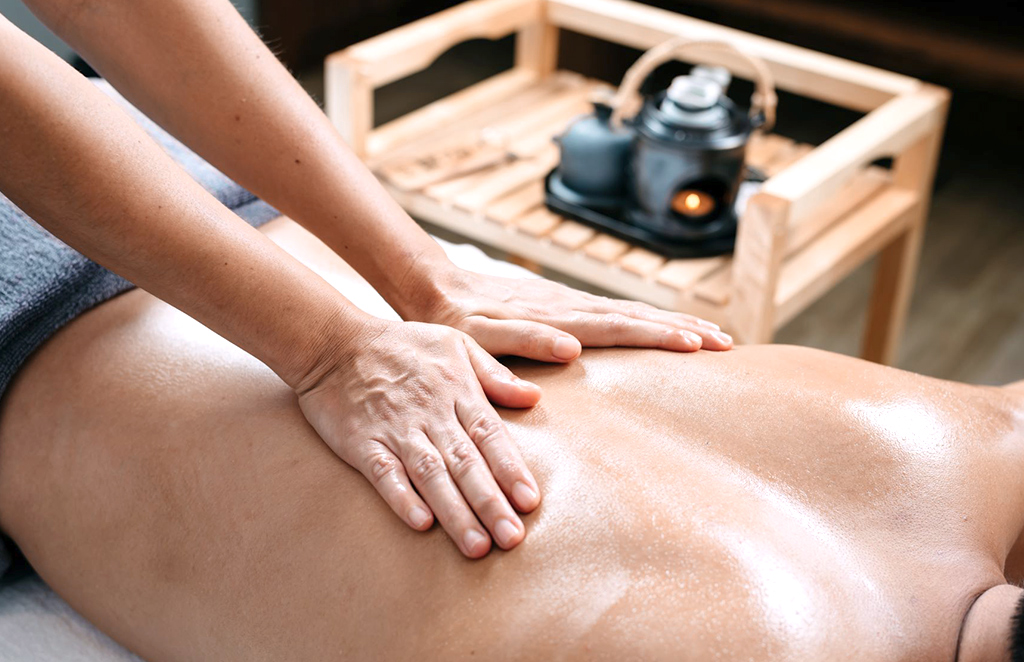 Thai Hot Oil Massage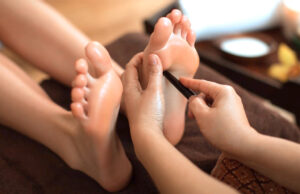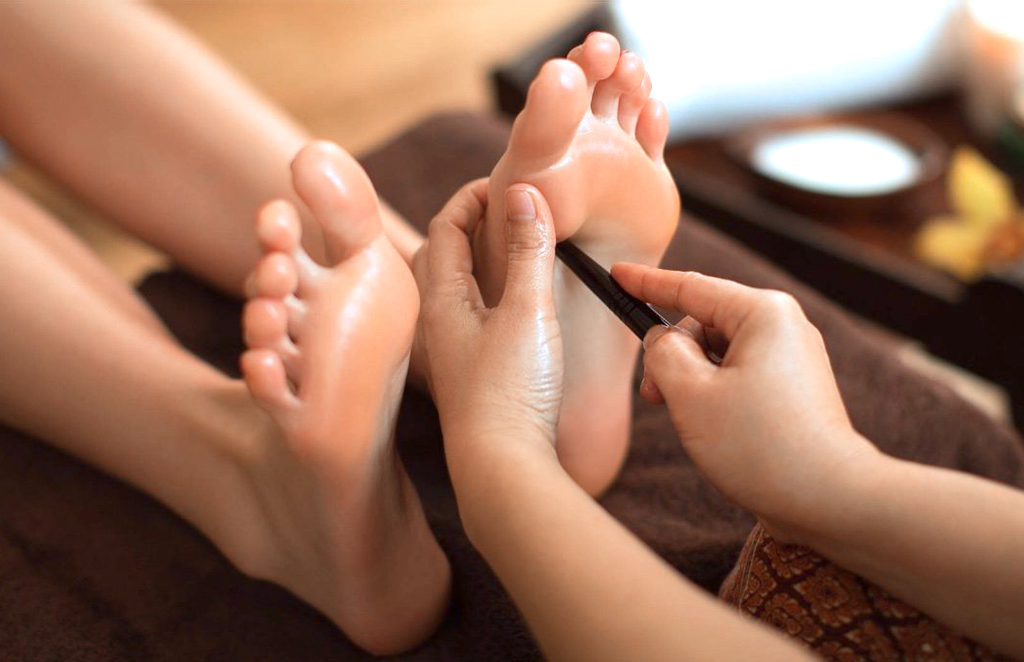 Thai Foot Massage